What is the Govie Leadership Summit?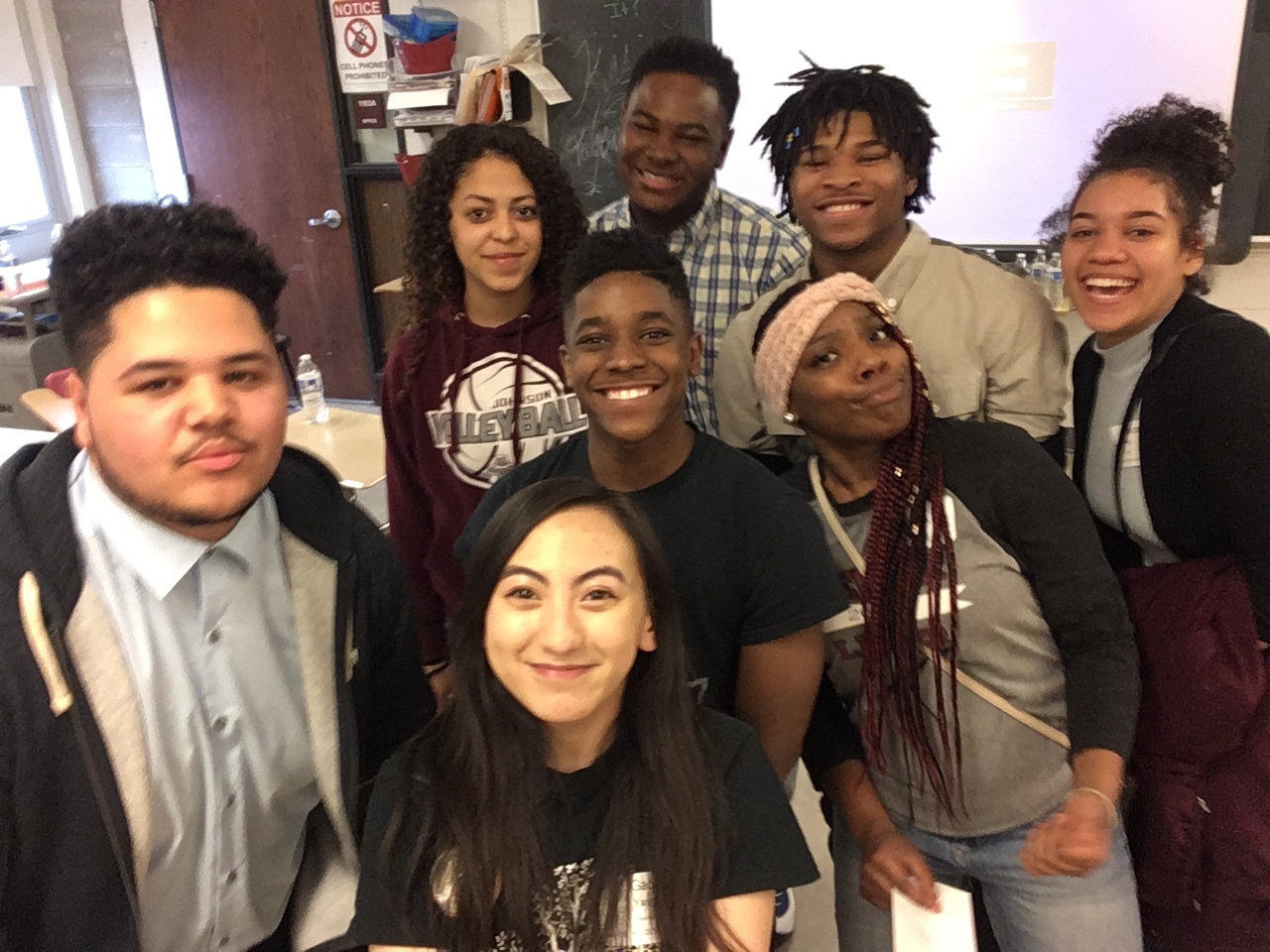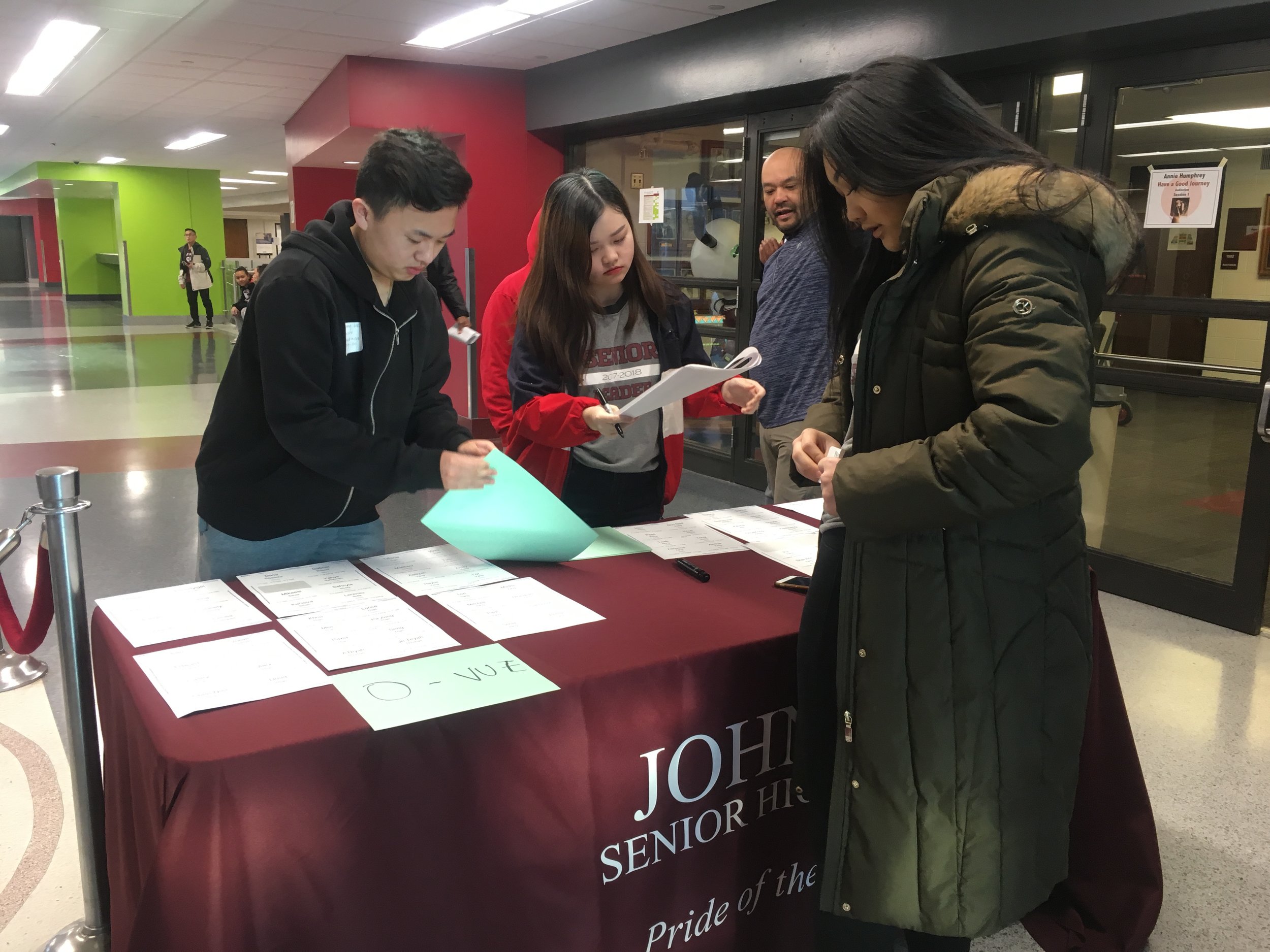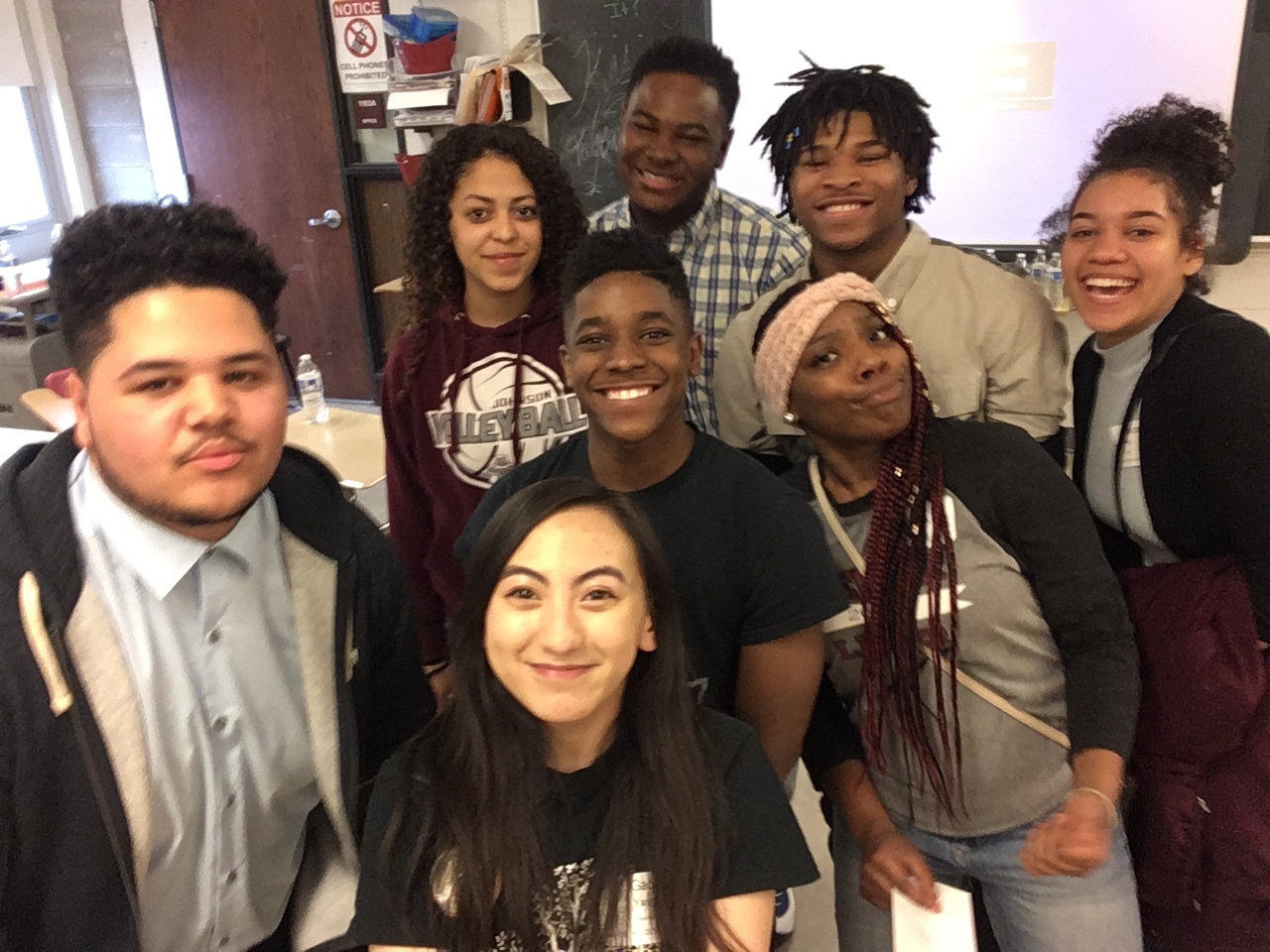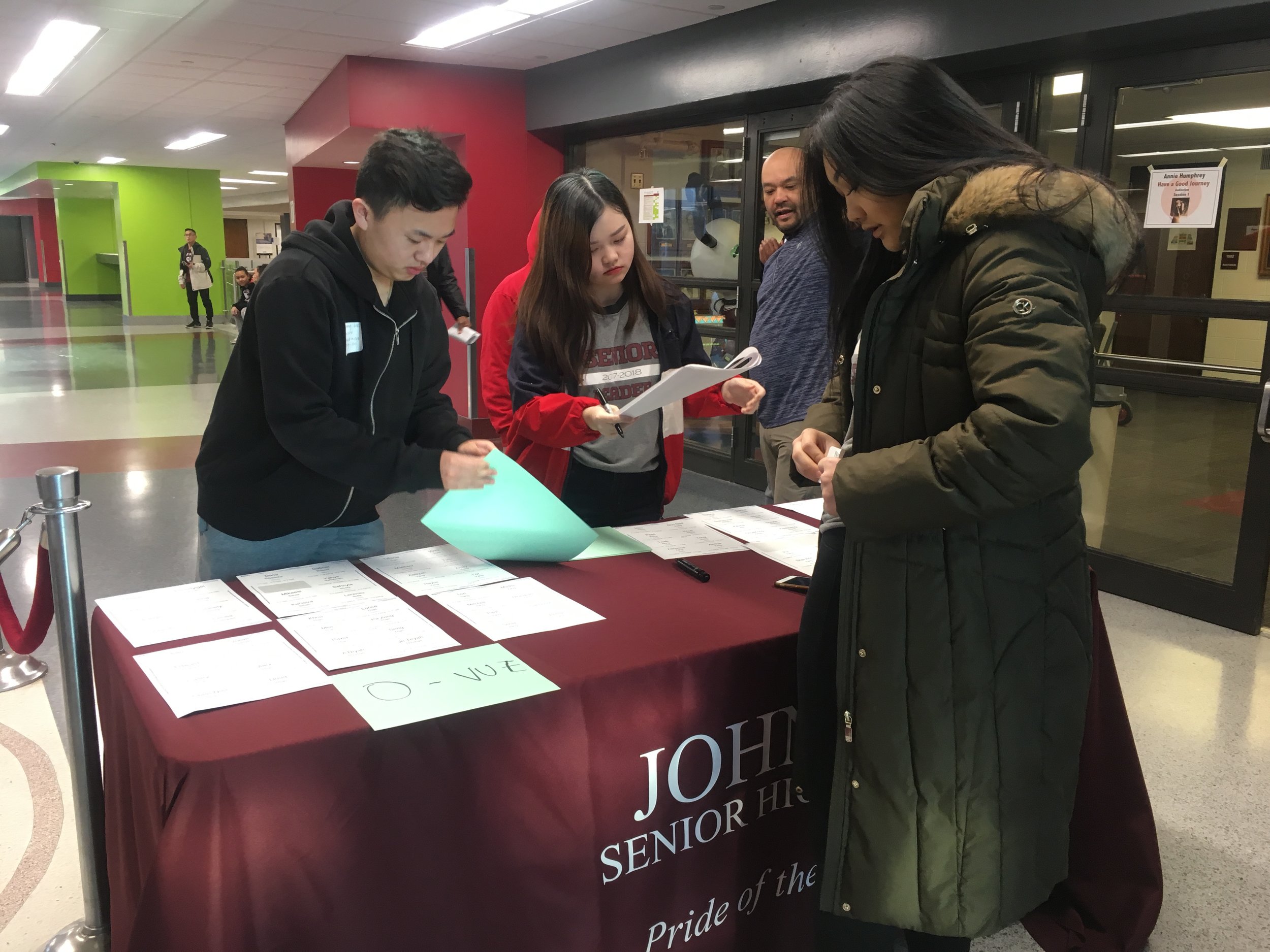 Andrew Ryan
Speaker Bio:I am the School Liaison for the Dispute Resolution Center. The goal of my position is to help schools in St. Paul implement restorative practices. The oldest community-mediation program in Minnesota, the Dispute Resolution Center (DRC), was created in 1982 as a pilot project co-sponsored by the Ramsey County Bar Association, the City of St. Paul, and the Minnesota Supreme Court. DRC is certified as a Community Dispute Resolution Program (CDRP) by the Minnesota Supreme Court. DRC's mission is to to promote the constructive resolution of conflict through open communication and shared decision-making.
Annie Humphrey
Speaker Bio: I am an Ojibwe, veteran,mother, grandmother, singer, songwriter, jingle dress maker, muralist...
I am passionate about encouraging people to identify and develop the gifts they were born with and take a stand for what they feel is right. This is empowering. Relationship with self and others is important, but there are other relatives to have a relationship with as well. They are the sun, moon, plants, seasons...this is where real power is found.
Becky McCammon
Speaker Bio: Becky McCammon loves haiku poems and really, really loved being an English Teacher. After learning with and from other educators as a teacher coach in SPPS and becoming a racial equity professional development leader/trainer/person, she went on to embrace the remarkable work of restorative practices and now currently supports and learns from our 9 SPPS Restorative Practice Pilot Sites and nurtures and allies to all educators and schools who want to begin their restorative journey. Becky is also Mom to Quinn, 11, a student at OWL and Lily, 7, a student at JJ Hill Montessori Elementary.
Dr. Clark Hoelscher
Speaker Bio: Clark Hoelscher, Ph.D. taught biology and physics before specializing in working with students, families, and teachers around making schools more affirming for people who identify as lesbian, gay, bisexual, transgender, queer, or otherwise self-identify as being outside of straight or cisgender. Dr. Hoelscher retains the fascination with the natural universe that lead them to facilitate learning as a biology and physics teacher. Dr. Hoelscher grew up in a German Catholic Family in a Latinx neighborhood in Texas. Their identities include white, bisexual, and gender queer.
Tyrone Brookins
Speaker Bio: A native of Dallas, Texas, Tyrone Brookins attended neighborhood schools for elementary and high school where he positively connected with teachers and peers alike.

He graduated from A. Maceo Smith high school as Valedictorian in 1991. Dr. Brookins continued his educational excellence at Wiley College, serving in many leadership capacities before graduating with a Bachelors of Science degree in education with Magna Cum Laude honors.
Lula Saleh
Speaker Bio:Lula Saleh is an Eritrean and Ethiopian, Saudi-born, Muslim American poet, singer-songwriter, healer, energy cultivator, soul worker, artist-organizer and third culture kid, who was raised between Saudi Arabia, the U.K., East Africa, and the US. Lula is an inaugural Intercultural Leadership Institute Fellow and a Creative Community Fellow with National Arts Strategies.
Lula has received national and region-wide recognition for her work as an artist. Her heart-wrenching song-poem called, "How Many More?" highlighting the global plight of African refugees, went viral, featured in OkayAfrica and Upworthy, and her latest poem, "#NABRA: a Eulogy" was in memory of slain Black Muslim American teen Nabra Hassanen, which was featured in City Pages.

Lula is the founder of the East African Diaspora Artists Initiative (EADAI), a global creative and social collaborative platform for East African diasporan artists.
Marius Massie
Speaker Bio: Restorative Practices practitioner Marius Massie has 20 years of experience working in a variety of youth development contexts including ministry, teaching, and after-school programming. A step-parent of three (two at home), Marius uses intentional strategies he's both learned and developed to create learning opportunities, gain rapport, and help heal "breaks" in the relationship. As a professional educator, Marius uses his vast experience to develop policy reformation and emotional intelligence protocols to assist adults working with student groups. Penny Dupris, assistant principal at Saint Louis Park High School said:

Marius' youth engagement work has been featured at reputable organizations including: Boys and Girls Club, National Center for Community Education, Minnesota School-Age Care Alliance (MnSACA), TreeHouse, YMCA, and West Metro Education Program. He brings passion, humor, and great stories to illustrate pivotal game-changing strategies, interventions, and protocols to increase your learning, adaptability, and overall influence. Don't miss these opportunities to grow your capacity to influence young lives!

linkedin.com/in/mariusjmassie
Isaiah Allen
Speaker Bio: Isaiah Allen joined STLF as the Executive Director in 2016. He has 20 years of experience in a variety of organizations educating, training, coaching, and mentoring young people to be ethical and compassionate change-makers. His undergraduate degree is from the University of Minnesota, Twin Cities and his master's degree is from North Park University in Chicago, IL.
Mike Kinney
Speaker Bio: I was raised in the Austin, Minnesota area. I earned a BA from Minnesota State University - Mankato and am currently working on my MBA with the University of Phoenix. I am also a veteran of the Army National Guard. Ten years of my life were spent on the independent professional wrestling circuit. I have worked for UPS for 11 years, and currently live in Stillwater, Minnesota with my wife and three children.
Julie Nelson
Speaker Bio: The presenter is an American Sign Language (ASL) teacher with 40+ years experience teaching ASL to hearing adults and young people. She has taught at Washburn High School for the past three school years. Before teaching at Washburn, Ms. Nelson taught at Concordia Academy-Roseville for one year. Ms. Nelson has a BS from Gallaudet University in Government.
Lindsay Pluger
Speaker Bio:
Lindsay Pluger has been part of the STLF staff for 3 years holding various positions, currently Programs Manager. Lindsay first became involved with STLF in 2013 at the college level (University of Wisconsin - River Falls) as a participant then worked her way up through the volunteer leadership positions. Through STLF, she has built a strong passion for social engagement, identify driven leadership, and youth-driven leadership organizations.
Chou Xiong
Speaker Bio: Speaker Bio: Hello, my name is Chou Xiong. I am a dedicated independent filmmaker. I was born in
Thailand and immigrated to the USA in the early 1990s. Growing up my family struggles
to assimilate to the new culture, but also grateful for the learning opportunity it presents.
Story telling was always an interest I have and I grew up loving stories from films.
Dr. Geeta Vora
Speaker Bio: Growth Mindset Workshops to youth, volunteers, staff, leadership and educators 2012-present

Implemented SEL Leadership program Giving KASH…the emergence of the Coffee Bean
2012-present

Vora S.E.R.V.I.C.E. www.voraservice.org Founder 2008 - Present

Motivational Speaker & Writer 2007- present

Developed SEL Leadership program: Giving KASH…Emergence of a Coffee Bean
2002-2012

Good Neighbor's Tutoring/Mentoring Program - Leadership Team/Tutor/Mentor
2000 - Present

Lake Drive Chiropractic Clinic – Owner 1978 - 2006
• Doctor of Chiropractic
• Team Doctor for Centennial High School and community teams
Felicia Sherrod
Speaker Bio: Felicia Sherrod, has been a resident of St. Paul for over 10 years. She is a visual artist, art instructor, youth advocate and entrepreneur who is working to open Art Piece Soul Gallery & Studio on Selby Ave. Felicia works full time as a Site Coordinator for the Children's Defense Fund, bringing after school, out of school time, and summer programs to youth. Felicia's passion for servicing youth of all ethnic and cultural backgrounds comes from her own upbringing as a foster child from ages 3 until she graduated high school. "Youth advocates, teachers, and community elders looked out for me. They gave me advice, provide programs and activities to me, they fostered my talent, they hugged me, and most important, they helped me to see the future. It's only right that now, I give that same energy."
Ms. Felicia is always looking to connect with youth artist and find ways to expose their talent so for more information, find her on Instagram.com/artpiecesoul or FB ArtPieceSoulGalleryandstudioLLC
SEAB
The Student Engagement and Advancement Board works on multiple initiatives each year to increase student voice in decision making at the Board and Administration level. Each year, a project proposal process begins in late Spring with a deadline of August 15th. The Board, Administration, staff and students may choose to submit a project proposal for SEAB to work on or to work on collaboratively. SEAB works as a group to determine what they want to work on during the year and also design their own projects with input from the student body.
Unchained
Speaker Bio: I am 18 years old, the youngest childl. I love to play sports, cars, video games, and positivity.
Terrence Johnson
Speaker Bio: I am an African -American male that comes from Liberian roots. I am 15 years and in the 9th grade. I value christianity, I play sports(mainly basketball), and I like hanging out with friends and family.
Kato Nazarian
Speaker Bio: My name is Kato Nazarian, and I am a student at Central High School. I'm half Persian, half American, and my first language is English, though I am currently learning two more languages. I play drums and piano, and have been doing photography for many years. I am also a part of the lgbtq+ community.
Grow School Leaders. Build Student Potential.
Developing Your Leadership Style
Participants will have a chance to practice a variety of leadership skills. Leadership will be approached from a variety of perspectives such as, communication, organizing, power, and identity to name a few. Sessions will be interactive and attendees are encouraged to be active learners with a willingness to expand their boundaries.
Building Healthy Communities
Participants will learn about ongoing efforts to improve relationships with self and their community. Some sessions will focus on social justice issues and others will use Restorative Practice techniques to show students how building relationships works in a school setting.
Student Voice: It Starts With Us